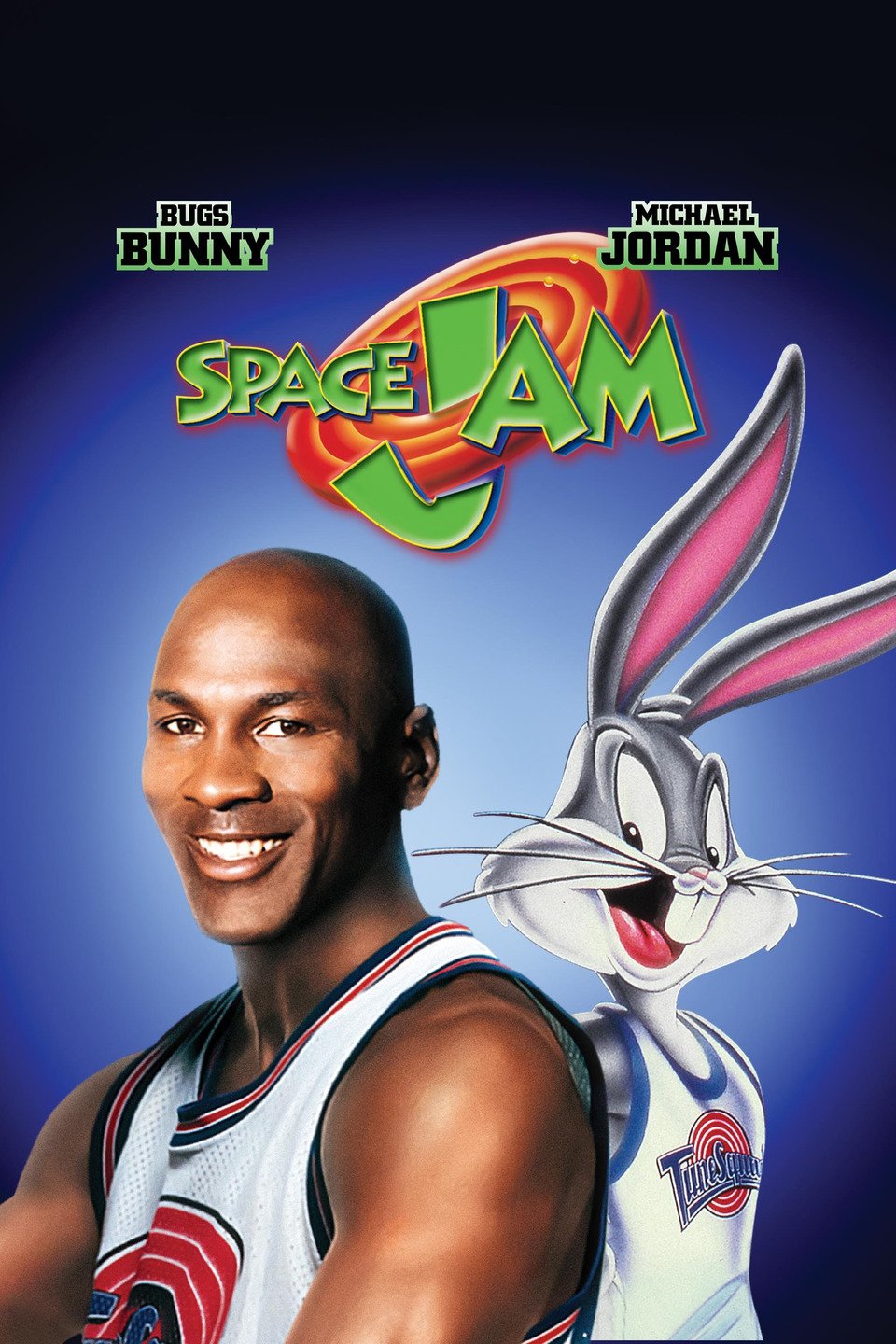 FILM REVIEW:

SPACE JAM
1. What is the title of the film?
Space Jam
2. Who is the director?
Joe Pytka
3. Who is the screenwriter? Are
Leo Benvenuti,Steve Rudnick, Timothy Harris and Herschel Weingrod .
4. Where does the action take place?
At Chicago and Looney Tones village.
5. When does the action take place? Present when the film was recorded.
6. Which genre is the film?
Comedy, animated and science fiction.
MAIN CHARACTERS
7. Who are the main characters? Michael Jordan and Bugs Bunny.
8. Describe two characters in the film
Michael
Jordan
:
Michael Jordan is a tall black man with big brown eyes and small ears. Also he's got a big nouse and a pretty smile and a moustache. He's very atletic and strong with an
exceptional physical habilites. He's an ambicious player of beisbol even thought he isn't good, and it's retired of basketball
temporaly
.
Michael Jordan was
born in New York, and a
t the film,
it's
33. It's considered the best player of basketball of all time, winning 6 NBA rings.
Bugs Bunny: Bugs Bunny is a thin bunny with big palatals. His fur is white and grey and as opossed as other bunnies he walks with his pawns. He loves eating carrots and he has fall in love with Lola Bunny. He tries always his bests and helps their teamates.
VOCABULARY
Write 4 words from the film and...
SOAR,
POPS,
COLLEGE:
JAM.
9. Write a definition in English
JAM:

A

difficult

situation.
10. Translate them into Catalan
soar: remontar el vol, remontar-se, volar
Jam: Situació difícil, compromís.
11. Write one sentence with each word
Prices have soared recently.
When I grow up I will go to college.
I'm in a bit of a jam, I haven't got enough money to pay the meal.